The Lords of Camelot
Simon
Simon is the young adopted son of LordWolf and Wenndolyne. He has red hair and blue eyes...and a special method of eating his way through a meal. Hint: If you're babysitting for the Wolf family, don't feed him chocolate.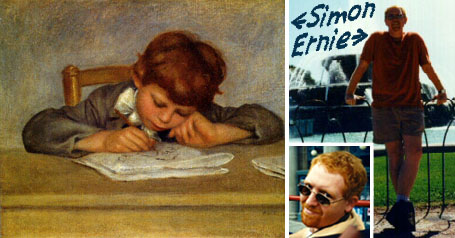 ---
So long and thanks for all the ... mead?
This site is an archived version of the original and is no longer actively maintained.
Rex Quondam, Rexque Futurus