The Lords of Camelot
Lord Wolf
The AncientWolf and Master of #WolfKeep. A timeless being, steeped in magic and knowledge. He is kind and willing to help all. Father of Simon and Elandra, Pack Mate of the Lady Wenndolyne.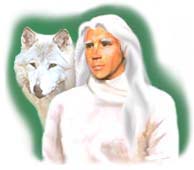 ---
So long and thanks for all the ... mead?
This site is an archived version of the original and is no longer actively maintained.
Rex Quondam, Rexque Futurus