The Ladies of Camelot
LadyElspeth
Devoted and rapturously in love wife of Lerrad, sister to Jolieve, the somewhat daft, but ever kind Elspeth is a telepath/empath with little command of her abilities. She is fair and sweet, welcoming to all, but a tiny bit on the emotional side.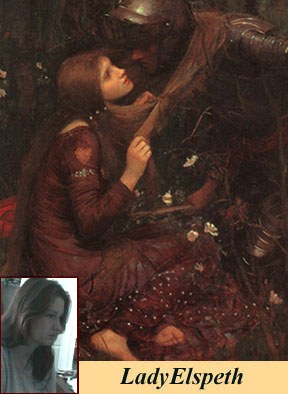 ---
So long and thanks for all the ... mead?
This site is an archived version of the original and is no longer actively maintained.
Rex Quondam, Rexque Futurus